WhatsApp Dare Games for Lovers: WhatsApp Plays an important role in the social media which is used to communicate with others. In today's world, many people have addicted to this Whatsapp. Many of use, can't imagine spending our life without sending any messages to anyone. Millions of people are already using this WhatsApp application on their mobile devices. We will get more fun in WhatsApp be sending the WhatsApp to dare messages, WhatsApp Dare Games. Many people are searching for WhatsApp Dare Games for Lovers. In this session, I have given the WhatsApp Dare Games for Lovers they can check the below sections.
WhatsApp Dare Games for Lovers | Dare Messages
Nowadays, WhatsApp has become an integral part of our daily life, and many people use this WhatsApp Messenger on their smartphones for fun. Many of the people love to send the WhatsApp DareGames for Lovers, Dare Messages to their friends or family members. Interested people can collect the best WhatsApp Dare Games and Messages for the best friends or lovers for free of cost. People can also get this WhatsApp messenger for free of cost. With the help of the WhatsApp messenger, people can send unlimited messages, photos, videos, etc. Check the below sections for WhatsApp Dare Messages and WhatsApp Dare Games for Lovers.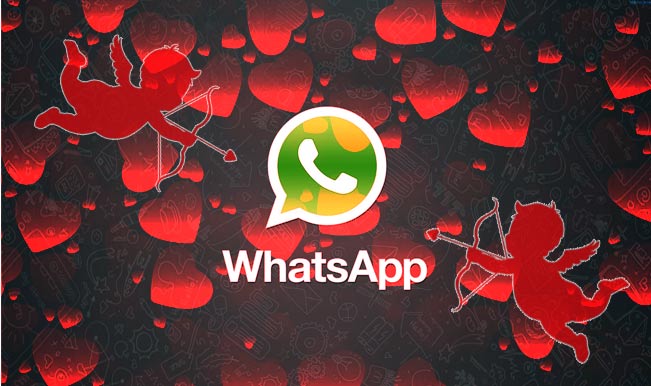 WhatsApp Dare Games for Girlfriends
#1. Choose any letter from A to Z
A | B | C |D | E | F | G | H | I | J | K | L | M | N | O | P | Q | R | S | T | U |V |W | X | Y | Z
Answers:
A.Tell me your biggest secret.
B.Forget me and delete my number
C.Ignore me.
D. Send me picture of your legs
E.Don't talk to me for 1 day
F.What you had done exactly before sleeping yesterday
G.Be my slave for 1 day.
H. Describe me with a single Movie name?
I. Send a voice message saying that "You love me"
J. What you will do, If I block you now on WhatsApp.
K. Make my picture as your dp for 1 week.
L. Tell me a secret about you
M. Send me your latest picture.
N. send me a video of you telling me I am sweet
O. Tell me something you always wanted to say but you couldn't
P. Write your phone number in your status for 1 week.
Q. Write my name on your status saying that you love me!
R. how many Bf and Gf you have?
S. Send me a voice note saying my name in a loud voice.
T. Tell me one thing you have never told anyone.
V. Send me a picture of what you are doing now.
W. Send a pic of your first crush
X.How much money do you have in your wallet now?
Y. Tell me a joke.
Z. What is your relationship status
#02. Choose Any Number From 1 to 10.Reply Fast
Answers
Propose me in sexiest style
What are your feelings about me?
Put your status for a day saying "I am mad"
Write your and my name in your status for 1 day!
Tell me one thing that you have never told anyone
Make a dp of you and a guy with you. But he should not be your bf.
Make our combined picture as your display picture for 1 day
Have you ever think to block me on WhatsApp
Tell me a secret about your relationship?
 Send a pic of your crush
#03. Choose Your Any Favorite Color. Reply Fast
Red

Blue

Yellow

Green

White

Purple

Orange

Violet

Black
Answers
Red: Dedicate a song for our relationship?
Blue: The quality you like the most in yourself?
Yellow: What is your opinion on me?
Green: Dance for 10 seconds and send me that video.
White: Call me and say I LOVE YOU
Purple: Send me a picture of what you're doing now.
Orange: Ask a neighbor for a roll of toilet paper.
Violet: Send me a video telling that I am sweet
Black: What is your relationship status.
WhatsApp Dare Messages for Boyfriends
#01. Who am I for u? Select any one answer from the below list, and I'll tell you the meaning.
Pizza

Sweets

Chocolate

Burger

Cigarette

Drugs

Pain Killer
Answers
Pizza = Best Friends
Sweets = Good Friends
Chocolate = You Love me
Burger =Time Pass
Cigarette = Addict to me
Drugs =Can't live without me.
Pain Killer = You need me.
#02. Solve this…
For example:
Q: 24 H in a D
Ans: 24hours in a day
1) 64 S on CB
2) 26 L of the A
3) 7 D of the W
4) 7 W of the W
5) 12 S of the Z
6) 52 C in a P
7) 18 H on a G C
8) 5 F on a H
9) 206 B in a B
10) 6 B in a O
Answering any 5, means your IQ is pretty high.
Can somebody answer these…?
Answer :
1) 64 squares of chess board
2) 26 letters of alphabet
3) 7 days of the week
4) 7 wonders of the world
5) 12 Signs of Zodiac
6) 52 cards in Pack
7) 18 holes on a golf course
8) 5 fingers of hand
9) 206 bones in body
10) 6 bowls in an over
#03. I Love U
Agar
Aap kisi ko kaho
To
Aap ko jawab kya miley ga?
Select 1 number!
1-?
2-?
3-?
4-?
5-?
6-?
7-?
8-?
Reply Must
Answer
1-U r Late
2-O.K I accept
3-But I hate U
4-Mujhe kab se intizar tha
5-I love U 2
6-Thank God tum ne kaha to
7-I like U & love U
8-Shakal dekhi hay apni! Pagal
Get More WhatsApp dare Messages